Derman Equine Chiropractic
Ray E. Derman, D.C., C.V.C.P.
EQUINE TESTIMONIALS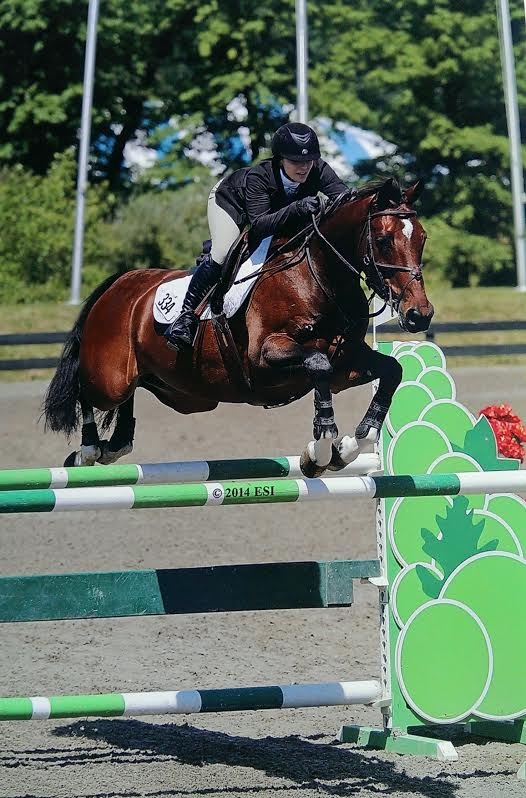 "I first approached Dr. Ray this past fall when one of my competition horses were in pretty rough shape. The gelding had recently had been imported from Europe as a meter 35 jumper -- while a machine in the show ring he was a mess everywhere else. Head shy, nervous, ulcer ridden, Dr. Ray within one session isolated the real underlying issue and began to set him straight. I noticed IMMEDIATE results with the head shy behavior and his ridability was significantly adjusted for the better. My mare a 5 year old, I had been bringing along since a foal had a unknown very traumatic accident this winter in Florida. After 14 days in the U of F clinic with no real diagnosis the vets feared her ataxia, loss of mobility and neurologic systems would be a sure euthanasia case, if not a sure pasture horse at best! I would not let them and began the 6 month journey to nurse her back to health-to whatever condition she could return too.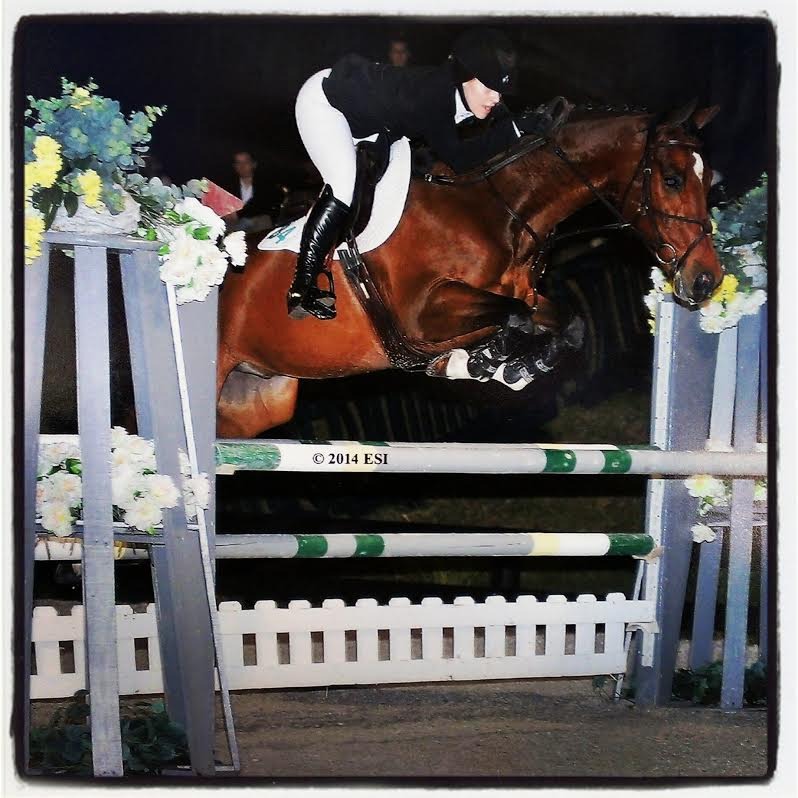 Once I was able to get her under tack I knew I had a whole new battle in front of me. Dr. Ray initially saw her when she was a stiff, sore, sliver of herself. Combined with my program Dr. Ray has realigned her entire frame putting it back where it belonged to enable her to finally use herself again. She has made a full recovery and is back in the show ring where she belongs. The horses see Dr. Ray every 5-7 weeks and I look forward to seeing and feeling the results after each session. An irreplaceable asset to my horses care."
Best, Katherine Addie & Davos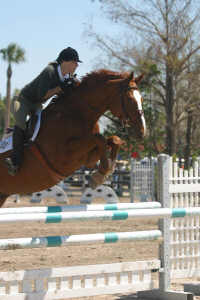 "I am an amateur show jumper who competes in the Florida show circuit and has trained with the top Grand Prix and Olympic riders. Dr. Derman was recommended to me by my horse racing friends and he has been treating my horses on a regular basis since then. Every time I see marked improvements in their performance and wellbeing. A new horse I got had a stiff neck issue, which was seriously affecting his training progress. He was leaning on the bit and required 15-20 minutes to collect. After a few adjustments, the horse is now very light up front and I can collect him within the first minute of riding.
Dr. Derman is by far the most competent chiropractor I have ever used. He is very knowledgeable and practical, explains exactly what he does and why. He makes his adjustments by skillfully manipulating and directing the power of the horse's own muscles. Obviously this requires a great deal of understanding of the horse's anatomy and kinesiology, which only a select few practitioners possess, as Dr. Derman does through his years of training and experience. I gladly recommend Dr. Derman to everyone I know in the horse word. And I hope I will never need to switch chiropractors."
Nadiya Tkachuk, NJ
"Dr. Derman has been working on my pony Roxy for 2 years now. I show competitively in hunter and 4-H shows. My pony would experience extreme soreness then eventually go lame during the show season. Roxy's performance has depended greatly on the work that Dr. Derman has performed on her. He keeps her supple and relaxed by treating her on a regular basis. I continue to recommend chiropractic work to horse owners and riders as I believe that is what keeps Roxy sound and winning!!"
Rasha DeFerro, Medford New Jersey
"Dr. Derman has made a world of difference in my horses. After several years of trying to get American Pick back to the races, he's finally there. This horse was treated and seen by many veterinarians and had been tested for EPM (spinal tap), nerve disorders, etc. all with negative results. Yet he was still too lame to race. He had rest, other chiropractic treatments, acupuncture, tons of swimming, exercise, and supplements all without results. Then with Taylor Gower's hard work and regular treatments by Dr Derman he's back. He also keeps my other horses, including Winnin Image supple and relaxed with regular treatments. I believe this has helped keep him sound and has allowed him to race better and be more consistent than he has been years past. Sometimes it takes a while to find the right solutions; I believe Dr. Derman is one of them."
Linda Matejceck, Millstone New Jersey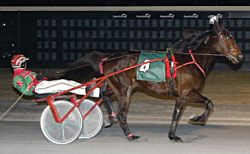 "I was very skeptical of Equine Chiropractic work until the results were proven. Dr. Ray Derman has done a masterful job demonstrating the true benefits of this practice through the work he has done on several of my standardbred racehorses. One glowing example of his work is Allmar Surprise, a four year old trottong mare that has lowered her lifetime mark four times in the last two months. Thank you Ray"
Victor Kirby
As a professional on the USEF circuit and a good friend, Dr. Ray Derman has impressed me from day one. Not only does he have an open mind, he also has an active mind. Every horse in my barn is treated in a individual manner, I've dealt with other equine chiropractor's that just seem to work out of a book and work on each horse the same way. Dr.Ray has a sort of intuition in which he can quickly figure out what is going on and come up with a game plan for me and my clients. I never have a problem with scheduling and have never had a complaint from anyone in my barn. The horses are so happy to see him when he comes to the barn and you can tell in the show ring that they are thoroughly enjoying and benefiting from his treatments! I have and continue to highly recommend Dr. Ray to any of my clients and friends. Thank you so much for all you have done and continue doing at our barn.
Amanda McDermott, Ivy Hill Farm LLC, Sewell NJ
"I've trained and competed champion dressage horses for 25 years. During this time, I've had many Chiropractors adjust my horses. Never have I felt such positive results from chiropractic as Dr. Derman's techniques. Now my horses are relaxed, loose, through and winning!"
Rosie Mally, Amity All Breeds Dressage, Amity, NY
"I have been having my horse adjusted by Dr. Derman for nearly three years and I must say she has never been better. I have used equine chiropractic treatments before with little or no results. So, when Dr. Derman came to our farm, I was skeptical. Unfortunately, my horse was very sore in her back and being a cribber, especially tight in her poll. Not a good state of affairs for a dressage horse in the middle of show season. Luckily, I took another chance on chiropractic care. Not only did he greatly improve my horse, after seeing (and feeling) the results in her, I decided to go to the chiropractor myself (something I had also had a bad experience with).
Thanks to Dr. Ray, my horse and I are both "well adjusted." With regular adjustments, my horse, now at 17 years old, is better than ever. She is on less supplements and she has never moved better.
As a professional trainer, I highly recommend all my clients have their horses adjusted by Dr. Ray. Not only has he helped my own horse, but many others in our barn. Some have tried other chiropractors, but they always come back to Dr. Ray Derman"
Corey L. DeMala, Trainer/Instructor, Amity Equestrian Enterprises
"Dr. Ray Derman has been working with my 29 year old Appaloosa for a year now. My horse because of age has suffered from stiffness and arthritis. Since Dr. Ray has been working with her she has improved dramatically. She responded so well to his treatment that she has gained back flexibility in her neck, along her spine and hind quarters. This has consequently made her more comfortable and shows in the way that she is now moving"
Louise Newsome, Nyack, NY
"…I have been a close friend of Dr. Ray Derman, as well as his own client for myself for many years. I have found him to be an outstanding and gifted chiropractor, who also has a very sensitive and caring bedside manner. It was because of his passion for companion animals and horses, that I encouraged him to use his gift for the benefit of the animals. I have worked with Dr. Derman closely over the past several years on many of my dog and cat cases, whom would not have done so well if it were not for his gifted hands. I encouraged him to study more of veterinary chiropractic by first taking Bill Inman's course using the activator (VOM), and then studying with colleagues around the country skilled in equine chiropractic…"
Dr. Michael Dym, VMD, Homeopathy, Clinical Nutrition, Herbal Therapy
Moorestown, NJ, homeopathicvet@juno.com
"Sometime in October of 2005 I noticed an unusual sweat pattern that had developed along my 8-year-old gelding Mesquite's shoulder. The chiropractor that initially saw Mesquite believed that the sweating was the result of a poorly fit saddle. Some chiropractic adjustments were made at that time, but the area continued to be wet with sweat despite Mesquite having a good bit of time off due to the winter weather.
I telephoned a personal friend who happens to be a Veterinarian/Chiropractor, but lives out of state. He recommended Dr. Ray Derman, whom he had met at a Seminar in Texas for animal chiropractic work. He had referred Dr. Derman to several clients in the past and had positive results. Dr. Derman came to our farm towards the end of April.
Upon the exam Dr. Derman found his wither area to be out of line and explained to me what he was doing to try and remedy Mesquite's problems. Through the manipulation that Derman did I immediately saw a positive response from Mesquite's body language. Approximately one week after Dr. Derman's second visit the shoulder sweat stopped. To this day Mesquite is doing great. I will probably never know the reason for the injury but I do know that Dr. Derman's expertise was the reason Mesquite has healed."
Beth Jackson, Twin Arrows, Atco, NJ
"My Three Day Eventer, Worthy, was constantly stiff and sore in his shoulders. I tried supplements, medicines, massage, rest, nothing seemed to help. Dr. Ray adjusted him, and within four days I saw a noticeable difference. Worthy has had two additional adjustments, and he now is better than ever. Thanks Dr. Ray!"
Samantha Walash, Three Day Eventer
"You worked on my sons horse, Renegade at North Star Riding Stables in Adams last month. I wanted to thank you again and let you know they ran their first barrel race last night since you worked on Renegade and he ran the best times ever. He got Champion and my son could not believe the difference in him. You definitely made a difference in his horse, he obviously is feeling much better.
We would like to know when you will be back in the area so we can have both of the horses done. We look forward to seeing you again."
Anthony Hamilton & Renegade, Sherry Hamilton
*Disclaimer
Whenever considering equine or canine chiropractic care, it is important that you first discuss the appropriateness of this type of treatment with your Veterinarian. If your Veterinarian examines your dog or horse and feels that chiropractic care is appropriate, Dr. Derman is available to assist in a healing solution.